Case Studies
Acceptance of advantages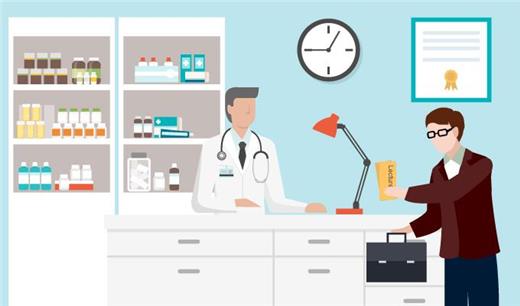 Dr King was a member of a big private medical center with a big budget in purchasing. He had to arrange for purchase of many items including medicine, medical equipment and other clinic necessities.  Sales representatives got to know him well as he had been on the job for a pretty long time.  They used to give him lots of free sample of drugs, paperweights, memo pads, desk calendars, organisers etc. and these were all considered as perks and normal practice. The gifts were of nominal value. Yet as competition grew keener, sales representatives resorted to more attractive and expensive gifts as additional incentives.  One provided Dr King with free subscription to a medical journal and free magazines on parenting and weight watching.  Some would extend invitation to Dr King and his spouse to attend half-hour or twenty-minute presentations at five-star hotel function rooms, which were usually followed by dinner and sometimes even dance.  Lately, the offers became more and more alluring and Dr King felt they were actually eroding his independence.  A pharmaceutical company proposed to pay for the passage and accommodation for Dr King to attend a conference in the U.S.A. for one week.  Dr King wondered if he should accept this generous offer.

Case Analysis

As a staff member of a big private medical center, Dr King was an agent under Section 9 of the Prevention of Bribery Ordinance (POBO) while the medical centre was his principal. 

 

According to Section 2 of the POBO, advantage means any gift, loan, fee, reward or commission, employment, contract, service, favour, payment, release or discharge of loan or liability, etc.     Free gifts, samples, journal subscription and sponsored trips, etc., disregard of their values, are all considered advantages under the POBO.   

 

It would be an offence under Section 9(1) of the POBO if Dr King accepted any of such advantages without the permission of his employer and in return arranged purchase of medical items from the sales representatives who offered those advantages. The offerors might also commit an offence under Section 9(2) if with any intention to bribe Dr King. 

 

Though it seems that it is a normal trade practice for offering of gifts and perks in the medical field, it is worth noting that an advantage which is customary in any profession, trade, vocation or calling does not constitute a defence for bribery under Section 19 of the POBO. 

 

Even there was no bribery intention behind such offers, Dr King should adhere to the policy or code of conduct of his principal and the Medical Council of Hong Kong and ensure that his professionalism and objectivity would not be compromised when he accepted such gifts and sponsorships.  According to the Professional Code and Conduct issued by the Medical Council of Hong Kong (Jan 2016), sponsorship from commercial organizations for participation in scientific meetings or for educational and charitable services is acceptable, provided that the amount sponsored is reasonable. Nevertheless, the Code specifies that doctors should avoid accepting any inducement which may compromise, or may be regarded by others as likely to compromise, the independent exercise of their professional judgment in matters pertaining to patients' management.

​