Case Studies
Psychotropic drug peddling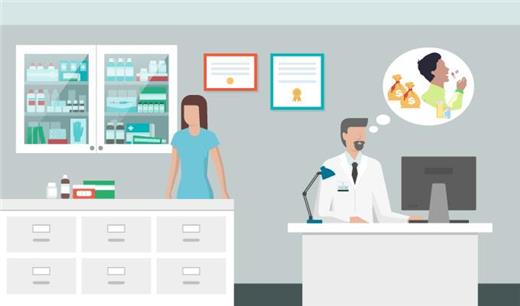 Dr Chong, an owner of a private clinic, disliked spending time to maintain proper records on patient's fees, consultation, and even dispensing of dangerous drugs. He employed a young clerk, Tina, to help him to keep records.

 

Many of Dr Chong's patients were young people who had developed a dependency on psychotropic drugs.  Many were underachievers and were pathetically listless and bored.  Dr Chong had much sympathy for them. Yet deep down inside, he knew he was not doing these young people any good by dispensing drugs easily.  However, he liked the easy income and the growing clientele.  On the other hand, there was little possibility of his being found out as he could shift the responsibility to Tina, who could conveniently disappear together with the records.

 

Should he continue to satisfy the teenagers?  Should he stop 'treating' these youngsters who have become dependent on his drugs?

Case Analysis

Dr Chong should always act in the best interests and safety of his patients and adhere to high standards of professionalism when discharging his responsibilities as a physician.  His professional judgement should be based on his knowledge, expertise and experience and should not be clouded by conflict of interest and financial outcomes.   

 

In the above case, Dr Chong who recklessly dispensed psychotropic drugs to his teenage patients might breach the Code of Professional Conduct (Jan 2016) issued by the Medical Council of Hong Kong.  According to the Code, doctors may prescribe medicine to a patient only after proper consultation and only if drug treatment is appropriate.  The Code also provides that a doctor should not prescribe or supply drugs of addiction or dependence otherwise than in the course of bona fide and proper treatment, or he/she might be regarded as unlawful to give prescriptions prescribing dangerous drugs.

 

It was also not possible for Dr Chong to do away the records and shift the responsibility to his clerk Tina.  As stated in the Code, a doctor is required to keep a register of every quantity of dangerous drug he obtained or supplied in accordance with the Dangerous Drugs Regulations (Cap. 134A) and non-compliance of such may be a criminal offence and result in disciplinary action.

​