Case Studies
Offering bribes for contract constitutes an offence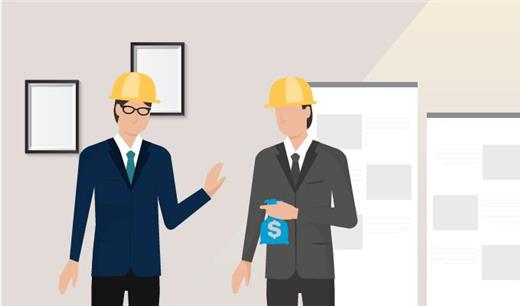 An air-conditioning equipment supplier provided spare parts to an engineering company for an air-conditioning project of a large exhibition centre. As some of the parts supplied broke down due to manufacturing fault, the supplier engaged a sub-contractor to carry out repairing work at its own expenses. The work, however, was done unsatisfactorily. The engineering company subsequently reallocated the work to its own contractor and assigned an engineer to supervise the work. The supplier thus approached the engineer in a bid to get the job back to his sub-contractor and promised to reward the engineer by a sum of cash.

 

The engineer refused the offer and reported the matter to the ICAC.

Case Analysis

The supplier had committed an offence under the Prevention of Bribery Ordinance by offering illegal advantage to the engineer. The use of bribery to obtain contracts will inflate the operation costs of the bidder and cause unfairness to other bidders who observe the principle of fair play. The services procured may also fall short of standard and affect the overall quality of the job because no supplier can go on absorbing corrupt payments and still give the quality you want.

 

The positive action of the engineer is a good illustration of the proper action to take when one is being offered a bribe or has discovered malpractices: refuse the bribe and report the matter to the ICAC or the management.   It is important for all level of staff to know the anti-corruption law and legal requirements, stay vigilant at all times to the risks of corruption when performing duties in relation to companies' business as well as reporting any suspected malpractices or illegal activities to the management or the law enforcement agencies to protect the interests of the company and oneself.

​