Case Studies
Difficult decision in purchasing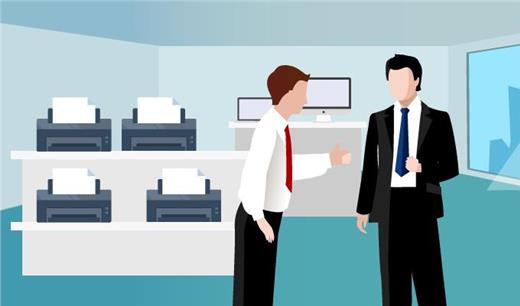 Edwin, the Assistant Purchasing Manager in a bank, was tasked to buy new printers for the computer centre.  He approached a sales representative whom he knew quite well.  The sales representative suggested Edwin a soon-be-outdated model which had a higher operating costs.  To sell out the old stock as soon as possible, the sales representative offered Edwin a special commission.  He persuaded Edwin that the bank would never know the truth as the new model would only come out several months after his purchase. Besides, the bank was able to afford the related high operating and maintenance costs. Edwin was tempted to make the purchase though it was against the bank's best interest.  After all, he could pretend ignorance because buying printers involved technical knowledge which he lacked.
Would it violate any offence if Edwin accepted the commission?  What factors should he consider when facing the situation?
Case Analysis
Edwin might breach Section 9 of the Prevention of Bribery Ordinance (POBO) if he, as an employee of his bank, without the approval of his employer (i.e. the bank), accepted an advantage (i.e. special commission from the sales representative) for buying an obsolete printer model from the sales representative. The sales representative might also breach the same provision of the POBO for offering the bribe as an inducement to Edwin for abusing his authority at work. 
Edwin was facing an ethical dilemma that might put his personal values such as honesty and responsibility to challenge. In handling situation like this, Edwin should identify the relevant facts and take stock of all stakeholders concerned. The following factors should be taken into consideration when identifying viable alternatives and choosing the best course of action:
Any violation to his professional, industry specific, or company code of conduct?
Is it against the Law?
Does it correspond with his self-values such as loyalty, honesty and responsibility?
Can he disclose his decision to others openly and honestly without misgivings?
 

To uphold his professional ethics and avoid breaking the law, Edwin should say no to the sales representative's offer and report the matter to the bank or the ICAC.  He could also refer to the ETHICS PLUS ethical decision making model for solving his ethical dilemma and choosing the best course of action.

​