What's New
2021-06-23
Nomination Opens for "Directors of The Year Awards 2021"
Committed to the promotion of good corporate governance and business ethics, the Hong Kong Business Ethics Development Centre serves again as a supporting organisation for the "Directors of The Year Awards 2021" (the Awards) organised by the Hong Kong Institute of Directors.
 "Leading in New Normal" is the theme of the Awards this year, aiming to promote a positive attitude and mindset among directors in navigating the complex global environment in 2021. Outstanding directors and boards capable of dynamic steering in circumstances ever-changing, and leading their organisations towards sustainable development will be acknowledged.
Nomination for the Awards will close on 31 July 2021 (Saturday).    For enquiries, please call 2889-9986 or email to [email protected].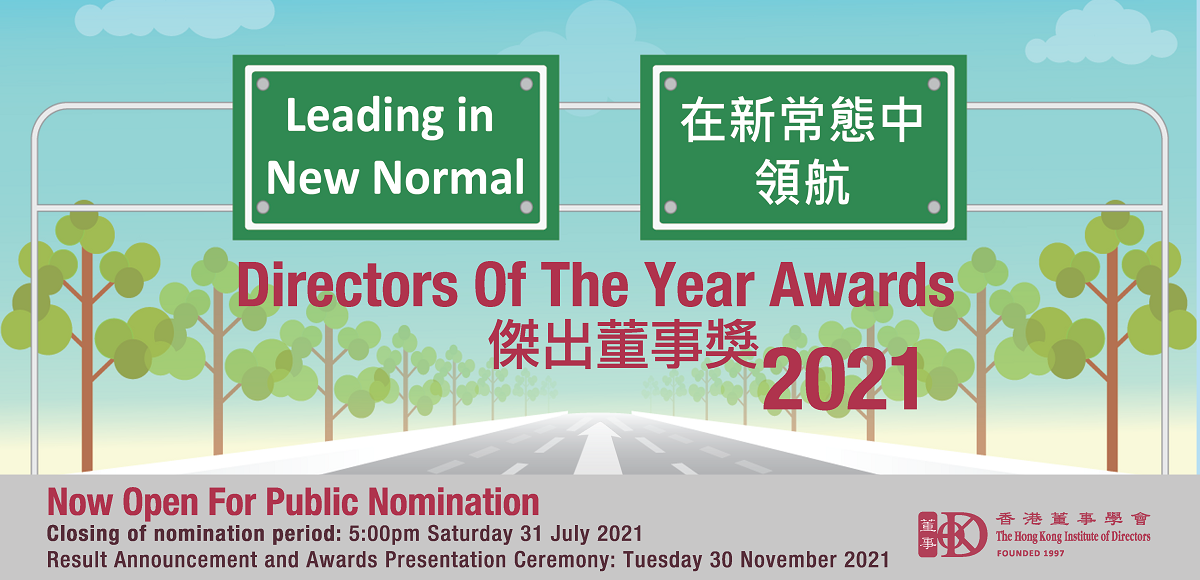 ​