What's New
2021-04-16
The 22nd "Annual Corporate and Regulatory Update" (ACRU 2021)
With an aim to promote business ethics and ethical governance, the Hong Kong Business Ethics Development Centre continues to support the ACRU 2021, the annual signature event of the Hong Kong Institute of Chartered Secretaries to be held online on 11 June 2021 (Friday). 
Participants may learn about important emerging regulatory developments, concerns, and enforcement trends from industry professionals and representatives from the HKSAR Government and the regulatory bodies.  Governance professionals, company secretaries, directors and senior management are encouraged to join this online conference.
Early bird offer is available from now until 15 May 2021. For more details, please visit acru.hkics.org.hk.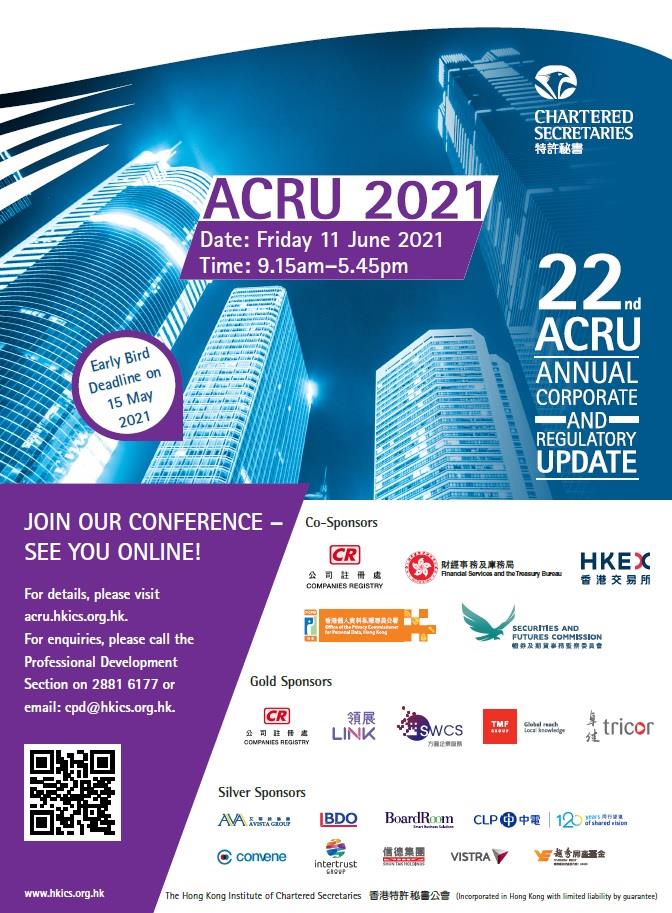 ​